During a live appearance on Tuesday President Joe Biden attempted to call for former Rep. Jackie Walorski (R-IN), there was one big problem however: Walorski died in a car accident in August.
The clip began to spread like wildfire across social media on Tuesday, with many observers claiming that it shows the drastic nature of the President's cognitive decline.
Walorski died in a head-on collision between two separate cars in Indiana on August 3, 2022, the two other people riding in Walorski's vehicle were also killed.
The fact that Biden was seemingly unaware of this fact, especially in light of the fact that the incident was well publized at the time with House Speaker Nancy Pelosi ordering flags at the capitol to be flown at half staff might raise serious questions about his cognitive health ahead of the 2024 Presidential contest.
Some Democrat affiliated social media accounts even attempted to capitalize on Biden's remarks in the most tasteless way possible, without even realizing that Walorski was deceased: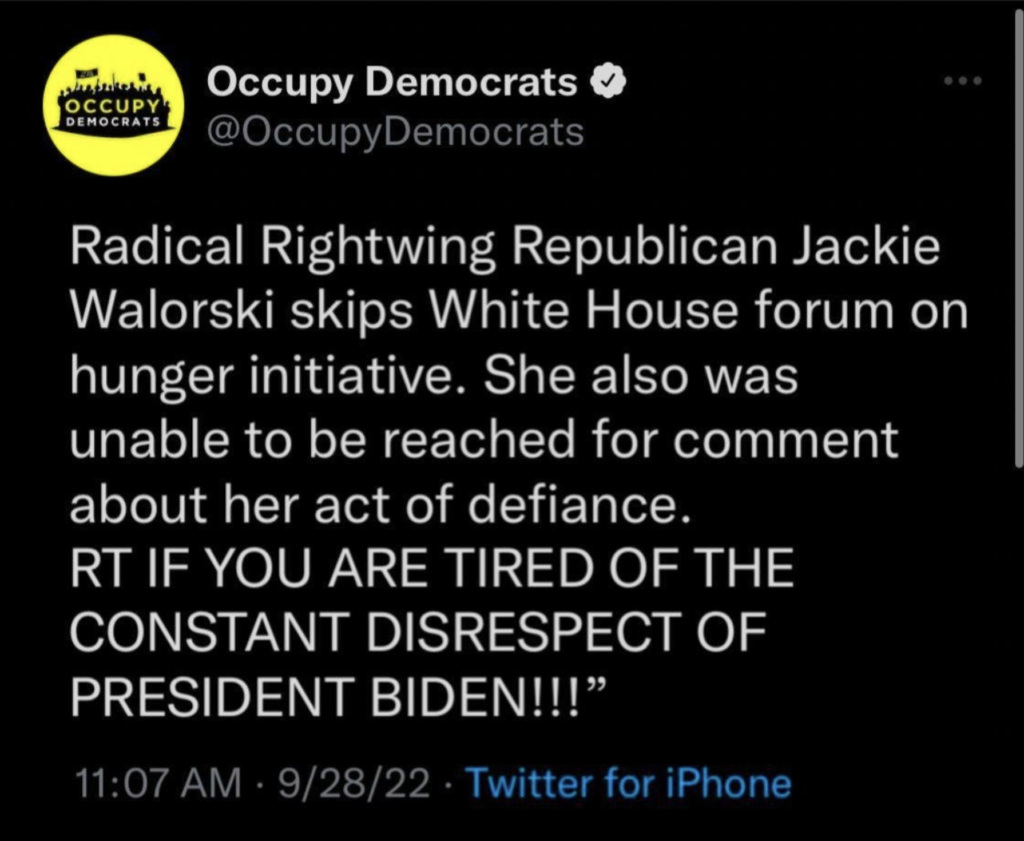 [READ MORE: Don Lemon Doesn't Get the Answer He Expected From NOAA's Hurricane Director]