Republican Representative Don Bacon (NE) revealed that he does not have any plans to support President Trump in the 2024 Republican presidential primary, The Washington Examiner reports.
Bacon said that the 2024 field has some great candidates and he looks forward working to elect the right one.
Bacon's primary focus is his election in 2022 but he told NBC's Chuck Todd that he looks forward to 2024 as well.
When discussing Trump, Bacon said, "We have to learn the lesson of 'Why did we lose in 2020?' It was the comportment and the temperament. And yes, a democracy respects elections. And our president should have respected the conclusion [in 2020], particularly when all the court cases were figured out."
Bacon would not completely disavow Trump, saying voting for Trump if he is the nominee was on the table.
Bacon went further explained his stance, "Well, I'm going to focus on 2022, but no, I'll be looking for other candidates. We have a great slate of potential Republican presidents for 2024, and I look forward to being very involved and trying to get the right candidate nominated."
In the 2024 primary he will not be supporting Trump, saying, "You know, I'm reluctant to go there. But he's not going to be my choice in the primary, that's for sure."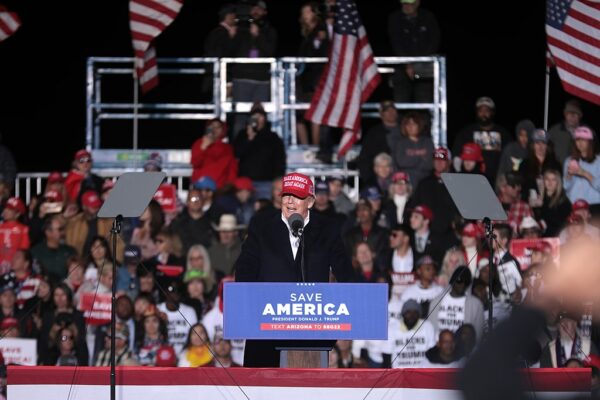 Bacon was in support of the creation of the January 6th Commission.
[READ NEXT: Fired Fox News Editor Becomes Dem Witness]