Sarah Huckbee Sanders, the Arkansas GOP nominee for Governor and a Press Secretary for former President Donald Trump has revealed she has a cancer diagnosis.
Sanders announced she underwent a procedure to treat thyroid cancer.
According to the New York Post:
"During a check-up earlier this month, my doctor ordered a biopsy on an area of concern in my neck and the test revealed that I had thyroid cancer," the 40-year-old Sanders, the Republican candidate for governor of the state, said in a statement.
"Today, I underwent a successful surgery to remove my thyroid and surrounding lymph nodes and by the grace of God I am now cancer-free," she added.
Dr. John Sims, a surgeon at CARTI Cancer Center in Little Rock, said Sanders was treated for Stage I papillary thyroid carcinoma.
"Sarah is currently recovering from surgery in which we removed her thyroid gland and some of the surrounding lymph nodes in her neck," he said in a statement.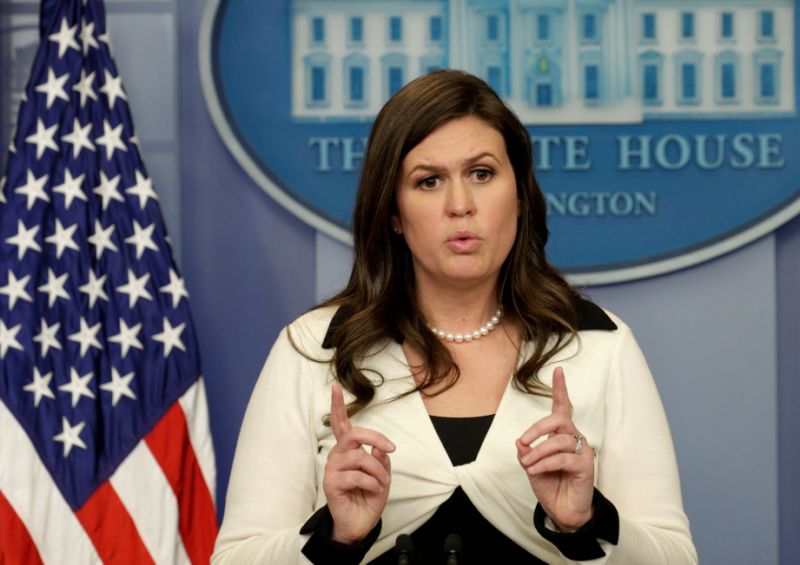 The doctor added that she expects her to recover quickly and be back on her feet soon.
Sanders, the daughter of former Arkansas Gov. and presidential candidate Mike Huckabee is squaring off in November against Chris Jones (D). She is expected to win the race handily.