Representative Mo Brooks (R-Ala) who is a current GOP senate candidate in Alabama has slammed former President Donald Trump for pulling his endorsement of Brooks, Mediaite reports.
Brooks took a shot at Trump's loyalty, questioning if the former president was loyal to "anyone or anything but himself."
Trump has endorsed Brooks' opponent Katie Britt after un-endorsing Brooks.
The rift between the president and the representative came when Brooks took issue with Trump's focus on the 2020 election, saying it was time for Republicans to "move on."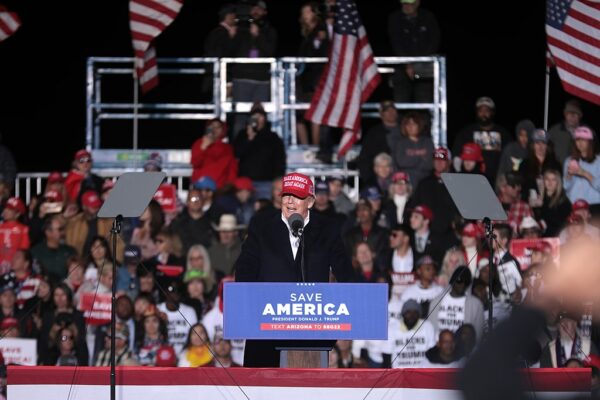 Trump took issue with that and pulled the endorsement issuing this statement, "Mo Brooks of Alabama made a horrible mistake recently when he went 'woke' and stated, referring to the 2020 Presidential Election Scam, 'Put that behind you, put that behind you.'"
Britt is viewed by many as the inevitable winner of the contest even before Trump's late endorsement.
[READ NEXT: Fox Star Slams GOP Leader]