A recent report has exposed a little known Biden fraud. The fledgling president apparently has bots following him on Twitter and they account for nearly fifty percent of his followers, The Daily Wire reports.
An audit of Biden's @POTUS account using the Fake Followers tool found that 49.3% of the president's Twitter followers are fake.
Fake accounts are holding up Elon Musk's purchase of Twitter as he has demanded an accounting of the issue on the platform.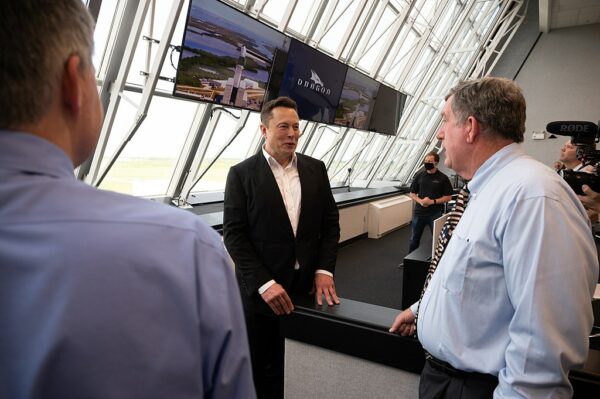 Biden is not alone, but he is one of the worst offenders. The average fake follower count for an account that big is around 41%, so Biden's 49.3% is at the top of the range.
The tool defines "fake followers" as "accounts that are unreachable and will not see the account's tweets (either because they're spam, bots, propaganda, etc. or because they're no longer active on Twitter)." To conduct the audit itself, the tool samples 2,000 random users picked from the 100,000 users who followed the audited account most recently. The tool then analyzes the followers, using more than 25 factors that correlate with "spam/bot/low quality accounts." SparkToro notes that while none of these indicators alone point to a fake account, when multiple indicators are present, there is "strong correlation with low quality."

According to the tool, 81% of the audited sample consisted of followers who had created accounts in the last 90 days; 93% had profile URLs that were not correct; 91% had a "suspiciously small number of followers"; 88% "follow an unusually small number of accounts"; 24% had a default profile picture; 45% had display names with spam-correlated signals; and 72% had spam-correlated signals in their biographies.
Biden's personal account fares better but not much better with 43% of his followers being fake.
Biden's personal account has a somewhat lower percentage of "fake followers," according to the report. The audit tool found that the @JoeBiden account had 43% "fake followers," equal to about 14.7 million followers out of about 34 million total. Biden's account was much more toward the median percentage than @POTUS. Still, some 55% of sampled followers had not been active for more than 120 days; 60% had a "suspiciously small number of followers"; 47% followed "an unusually small number of accounts"; and 87% had suspicious profile URLs.
Musk's attempt to expose Twitter for its fake account continues to hold up the sale of the company to him. It is unclear when that will be concluded.
[READ NEXT: Biden Admin Knew Disaster was Coming, it Happened Anyway]