Democrat Senator Joe Manchin of West Virginia appeared in a primary television ad to endorse Republican Representative David McKinley (W.V.) Fox News reports.
Manchin's endorsement included defending McKinley from accusation that he supported Biden's Build Back Better plan.
Manchin even used the ad spot to announce his oppositioon to the Democrat legislation.
Manchin said, "I have always said, if I can't go home and explain it, I can't vote for it, and that's why I opposed Build Back Better,"  in what appears to be a shot at President Biden and progressives.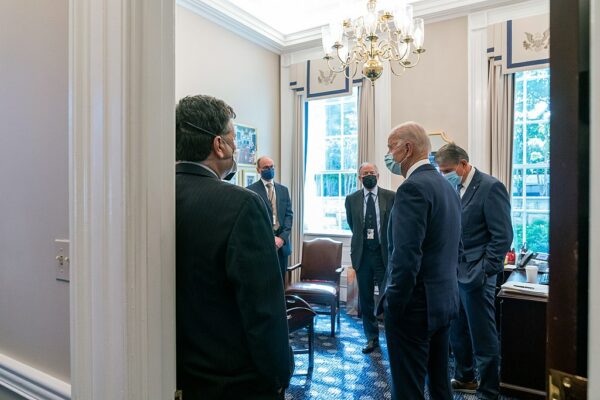 McKinley did vote for a Biden win, when Congress passed the $1.2 trillion infrastructure bill. The vote gave ammo to McKinley's opponent Representative Alex Mooney (R, W.V.).
The two Republicans are facing off because West Virginia lost a congressional district in the latest redistricting.
Manchin went on to say, "For Alex Mooney and his out-of-state supporters to suggest David McKinley supported Build Back Better is an outright lie… David McKinley has always opposed reckless spending because it doesn't make sense for West Virginia."
WATCH:
[READ NEXT: Manchin Pushes for More Oil and Gas Production]