Senator Joe Manchin of West Virginia is a key vote or Biden's climate legislation as the most moderate senator in a 50-50 senate.
The Wall Street Journal is reporting that Manchin is using this power as leverage to get Democrats to compromise on domestic fossil-fuel production.
Democrats are attempting to push the country away from fossil-fuels but Manchin is using his leverage and increased costs to push them back.
Manchin's leverage is going to turn this into the Manchin bill according to Edward Hild, the former Chief of Staff to Alaska Senator Lisa Murkowski (R) who is now a lobbyist.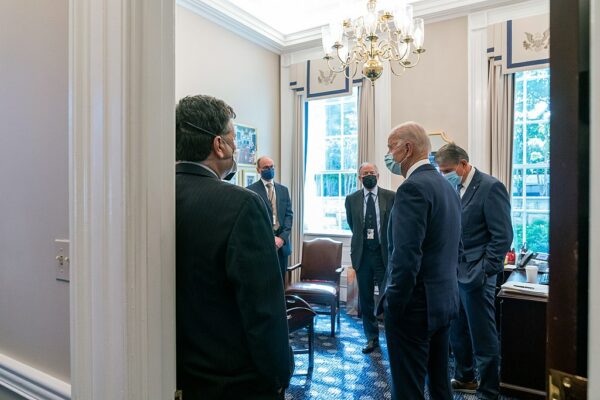 According to the WSJ:
Several moves for which Mr. Manchin has voiced support would likely need to come through the executive branch—not legislation—meaning Mr. Biden would need to sign orders and take actions on his own concurrently with the passage of a spending bill as part of any deal. Lobbyists and aides who have spoken to Mr. Manchin and his staff said they have yet to outline which measures he must have to vote for an energy and climate bill.

The new package being discussed would reshape climate-related elements of the failed Build Back Better legislation to include more measures aimed at helping Western nations wean themselves off energy products supplied by Russia and other authoritarian regimes, the people familiar with the situation said.
The main focus for Manchin according to the report is increasing energy security for the United States and its allies.
This sentiment is also shared by others in Congress as the war in Ukraine has opened the worlds eyes to energy security issues.
[READ NEXT: Biden Faces Opposition Within Cabinet]