Republicans in Congress have sent a letter to Georgia Secretary of State Brad Raffensperger warning about failed Democrat candidate Stacey Abrams and her voter initiative.
The Daily Caller reports that the representatives the New Georgia Project, founded by Abrams in 2013, is teaching Georgia high school students that Georgia law restricts their ability to vote.
The Representatives, Rodney Davis of Illinois and Virginia Foxx of North Carolina want to know what Raffensperger is doing to combat the camapign.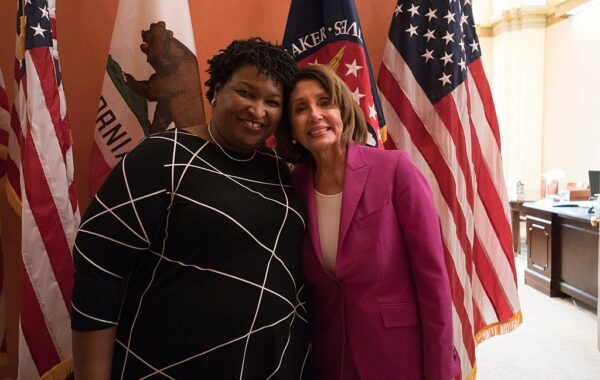 Specifically, the program focused on voter ID laws which it said were "restrictive" and any limit on voting flexible voting options and mail-in voting restrict the "freedom to vote."
The Caller further reports:
Georgia's Election Integrity Act was signed into law in 2021 in the aftermath of unfounded claims of massive voter fraud in the 2020 presidential election. The law imposes a voter ID requirement, expands early voting in most Georgia counties, requires that counties have at least one absentee voting drop box and shifts more control over election administration to the state legislature.

Abrams has previously called the legislation "racist" and "a redux of Jim Crow in a suit and tie."

"In fact, the secretary of state and the governor went to great pains to assure America that Georgia's elections were secure," she said in March 2021. "And so the only connection that we can find is that more people of color voted and it changed the outcome of elections in a direction that Republicans do not like."
Abrams has been propped up by the Democrat party for continuously losing elections. She still hasn't conceded her loss to Georgia Governor Brian Kemp, but slams Republicans for questioning results.
Abrams has also enriched herself since becoming a perennial loser. Read more about that HERE.
[READ NEXT: Fox Superstar Gets Big Win]