Fox News host and superstar Sean Hannity has made history Forbes reports.
Sean Hannity has surpassed the late-Larry King as the longest-running primetime cable news host in television hsitory with a record 25 years on air.
Hannity is a star at Fox a news network that has now spent 20 years as the top cable news network.
The longevity of Hannity comes as MSNBC scales back Rachael Maddow in the 9pm hour and CNN searches for a replacement of the disgraced Chris Cuomo.
Since launching his current show in January of 2009 it has remained s the #1 show in total viewers.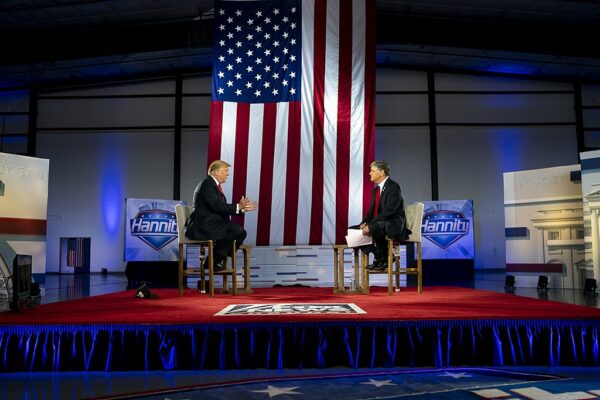 Hannity said in a statement, "I'm very clear with my audience that as a member of the press, I also give opinion. I don't hide my conservatism. I'm a registered conservative. I tell people who I'm voting for, what politicians I like and why I like them. So that's sort of like the editorial in the Op-Ed pages of a newspaper. And then we do culture and sports. So what I say is, as a member of the press, I'm like a whole newspaper."
Hannity understands he is a talk show host and not a journalist and he says that realization gives him an edge over his competitors who believe they are journalists.
[READ NEXT: Democrat Switches Parties]