Former Fox star and conservative media personality Bill O'Reilly was caught on video threatening a JetBlue worker over a delayed flight, The Daily Mail Reports.
The delayed flight was at JFK airport in New York and the former Fox host told the worker "you're going to lose your job."
The flight, which was delayed for hours, was destined for Turks and Caicos in the Caribbean on Sunday.
The exchange occurred after O'Reilly grew frustrated thatr the glight ewas three hours late. Reports indicate that O'Reilly stated to the employee, 'What you're gonna do…it's three hours late. 'No, no, no, You're gonna find out."
Then he unleashed an expletive after the employee said something to him stating, "You f***ing scumbag. Don't talk to me like that."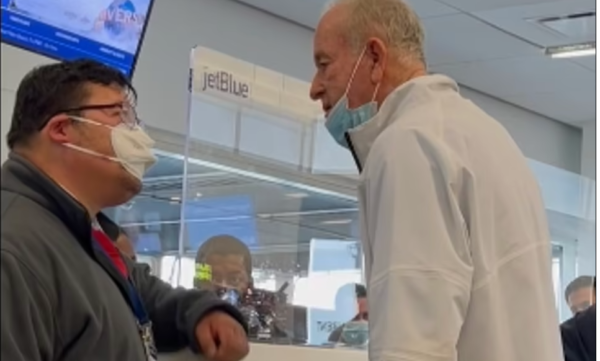 O'Reilly did speak to DailyMail.com and admitted that the discussion was heated and said the flight took off five hours late.
O'Reilly was on the plane.
[READ NEXT: Fox Star Reveals Reason for Getting Let Go]
WATCH BELOW: