Joe Biden vowed to make them pay. Now he can add that to his list of empty promises.
The Border Patrol agents who were part of a scandal involving wrongful accusations by the media have now been cleared, The Washington Times reports.
However, some of the agents were found to have used excessive force when positioning their horses in the Rio Grande River to prevent migrants from reaching the US.
Biden's Customs and Border Protection Commissioner Chris Mangus slammed the leadership of the agency and its agents, "It's clear from the investigation that decisions made by some of the agency's leadership and the lack of appropriate policies and training all contributed to the incident. But there is no justification for the lack of actions of some of personnel, including unprofessional and deeply offensive conduct." 
Mangus also used the buzzwords "discrimination" and "intolerance" to describe the conduct of the agents.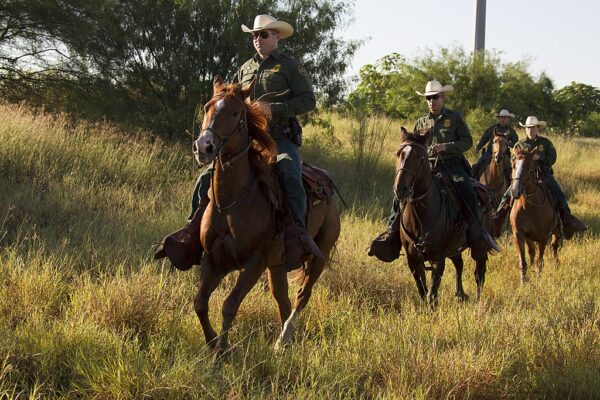 Despite Biden claiming the migrants were "strapped" and Kamala Harris invoking images of slavery the investigation found otherwise.
The conclusion stated, "There is no evidence that BPAs involved in this incident struck, intentionally or otherwise, any migrant with their reins."
Agents will not face criminal charges but some will still face disciplinary action for blocking the migrants with their horses and using insulting language.
One of the issues was the agents chastising the migrant men for hiding behind the migrant women. 
A major revelation from the investigation was the lack of training and direction the agents received from leadership. Despite asking for guidance none was given.
[READ NEXT: Court Upholds Key Immigration Enforcement Measure]