Reports have surfaced that Joe Biden is eliminating a program that provides all children with free or low-cost lunches for schools who do not adhere to his administrations transgender non-discrimination policies.
Biden has expanded the protections of Title IX through executive order to cover discrimination based on gender identity and sexual orientation.
Fox News reported, "schools awarded money from the Food and Nutrition Service (FNS), an agency within USDA, must specify in their policies that discrimination based on gender identity and sexual orientation is prohibited, the department announced in May. It also said allegations of such discrimination must be investigated."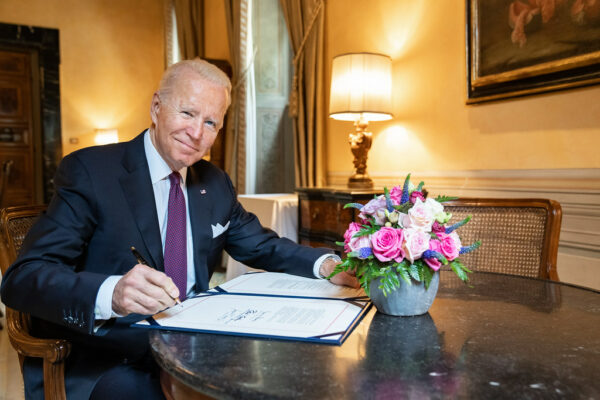 The report from Fox News also included Fight for Schools Executive Director Ian Prior telling them, "What you're seeing here is really the Biden administration saying, 'You're going to do what I want or I'm going to take your lunch money.' For the federal government to come in and really tie school nutrition and school lunch programs to this radical ideology is terrifying, and it's appalling."
Governor Ron DeSantis of Florida is fighting back calling Biden "off his rocker," The Daily Wire reports.
DeSantis fires warning shots to Biden in the press conference, stating,
"We're prepared for what Biden throws our way… And, you know, yes, part of it's the inflation and the gas — part of it are intentionally destructive policies like trying to deny school lunch programs for states that don't do transgender ideology in the schools, I mean, give me a break!.. Totally off his rocker to be doing that… We're fighting on that, don't worry. So we're just prepared to be able to defend the taxpayers and the hard-working people in the state of Florida, and I couldn't be prouder for doing that."
Other governors have stepped up as well. In South Dakota Governor Kristi Noem (R) said that her state will sue Biden if he withholds funds from her state over its move to protect female sports.
[READ NEXT: Arizona Democrat Pleads Guilty]