Donald Trump has made another controversial endorsement, this time endorsing senate candidate J.D. Vance in Ohio.
The Daily Caller reports that Trump made the endorsement of Vance, who criticized Trump and did not vote for him in 2016.
The Ohio Senate race is crowded and has divided the Republican party in who they support. Others in the race are Mike Gibbons, Josh Mandel, and Jane Timken.
Current endorsers of Vance other than Trump are, Missouri Sen. Josh Hawley, Georgia Rep. Marjorie Taylor Greene, and Indiana Rep. Jim Banks.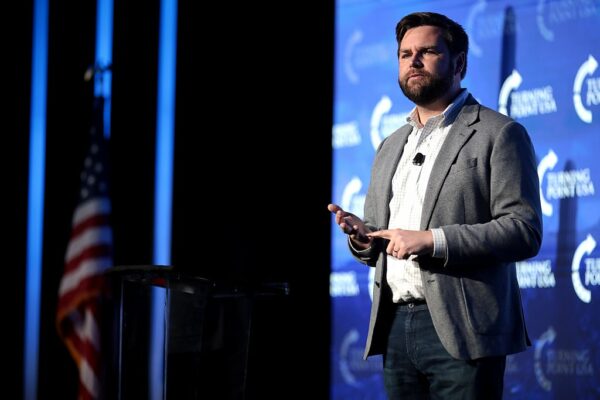 The endorsement follows the controversial endorsement of "liberal" republican Mehmet Oz in the Pennsylvania Senate race.
The endorsement there upset many in MAGA-world and left many wondering what Trump was thinking. [READ MORE: Controversial Trump Endorsement Sends MAGA-World Into Meltdown]
Trump said he did struggle with this endorsement because he does respect the other candidates in the race when he announced his support for Vance who is currently polling in third.
[Read More: Democrats Breaks With Democrats on Key Issue]