The Office of the Special Counsel (OSC) has ruled that Joe Biden's Energy Secretary Jennifer Granholm violated federal law, The Daily Wire reports.
Granholm, the former Democrat governor of Michigan, violated the Hatch Act in 2021.
Specifically, Granholm used her office of Secretary of Energy to promote candidates during an interview and that instance is what triggered the violation of federal law.
The watchdog group Foundation for Accountability & Civic Trust alerted the OSC of the violation and requested an investigation.
The OSC determined that Granholm's comments crossed the line as they were "directed at the success of the Democratic Party." The special counsel, however, decided not to pursue disciplinary action. Instead, the OSC slapped Granholm with a warning, writing that she had not received "significant" training on the Hatch Act before making those comments. Granholm was sworn in as energy secretary in late February 2021, more than seven months prior to making her comments about Democratic candidates.

"Secretary Granholm has been advised that if in the future she engages in prohibited political activity while employed in a position covered by the Hatch Act, we will consider such activity to be a willful and knowing violation of the law," the OSC letter sent to FACT on June 9 said.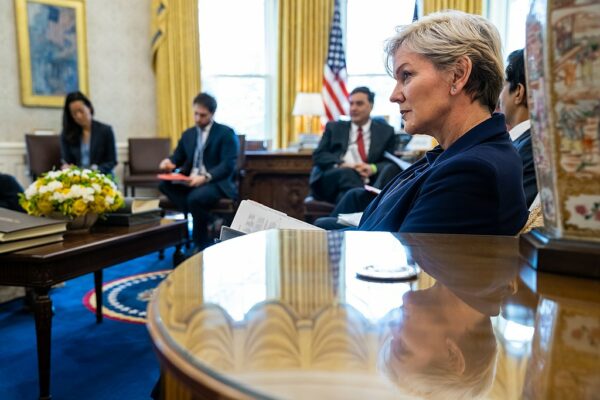 The Hatch Act prohibits federal employees from engaging in "activity directed at the success or failure of a political party, candidate for partisan political office, or partisan political group – while the employee is on duty, in any federal room or building, while wearing a uniform or official insignia, or using any federally owned or leased vehicle."
However, what Granholm received from the OSC amounts to nothing more than a warning.
[READ NEXT: Democrat Rep Accused of Crimes]