Florida Republican Governor Ron DeSantis scored a victory over Donald Trump, The Daily Wire reports.
The win is the first time DeSantis has topped a poll that included Trump.
DeSantis beat PresidentTrump as the leading candidate fore the GOP presidential nomination at the Wisconsin GOP convention.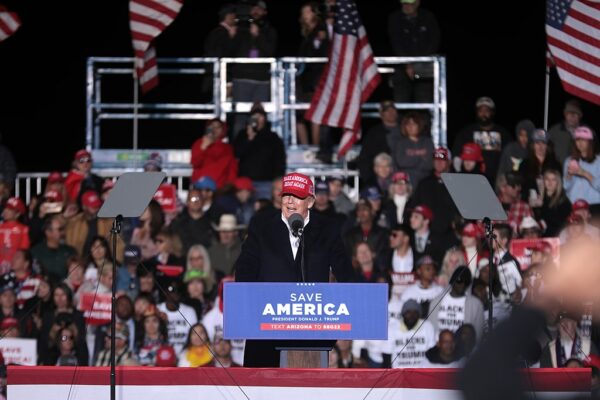 The final results of the poll showed that Trump and DeSantis are, so far, the leading candidates for the Republican nomination.
Trump scored 32% of the vote and DeSantis topped him with 38%. The next closes Republican was Nikki Haley at 7%.
Three candidates, Mike Pence, Ted Cruz, and Rand Paul each received 2.5% of the vote.
However, 43% of respondents did want Trump to run in 2024 with 3`% saying no and 22% being unsure.
DeSantis is currently preparing for a gubernatorial election where he leads Democrat challenger Charlie Christ by 16 points, State Senator Annette Taddeo by 19 points, add Florida Agriculture Commissioner Nikki Fried by 24 points.
[READ NEXT: DeSantis Vetoes GOP, Twice]