CNN is keeping Chris Wallace around despite his original landing spot being thrown in the trash pile.
The controversial former Fox. News host left Fox on sour terms for what he thought were greener pastures at CNN, specifically CNN+ the network's much anticipated streaming service.
An embarrassing start which say very little subscribers led Warner Media to shut down the project in its infancy.
Well, CNN and Warner are keeping Wallace around The New York Post reports.
Wallace will now have an interview centric show on HBO Max and a primetime show on CNN's Sunday night lineup.
The show will retain the same name that it did on CNN+ "Who's talking to Chris Wallace."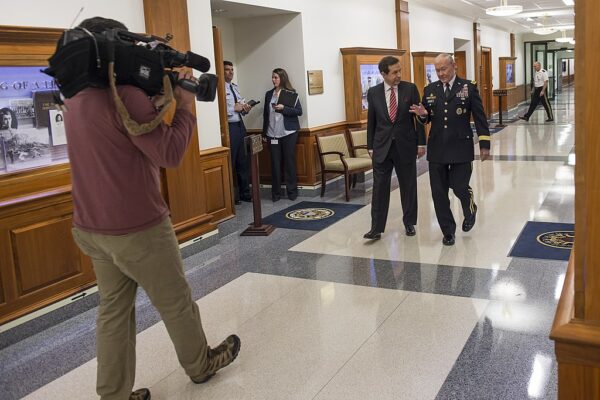 CNN Worldwide CEO Chris Licht added in a statement: "Part of the CNN brand is respectful, authentic and impactful interviews and one of the best interviewers in the business is Chris Wallace… Chris and his team developed an engaging and compelling program that we're excited to bring to HBO Max and include in our CNN Sunday evening programming."
The move to cancel CNN+ cost 300 junior staffer their jobs and many blame the price the service paid for talent, which included $9 million per year for Wallace.
[READ NEXT: CNN's Attack on Freedom Backfires]