Redistricting caused two sitting United States Representatives to square off in West Virginia on Tuesday.
One, Alex Mooney was endorsed by Trump and was seen as a carrier of the MAGA torch, the other David McKinley voted for Biden's infrastructure bill and was endorsed by Joe Manchin (D.-W.V.)
The Wall Street Journal reports that Mooney came out victorious cementing Trump's power as an endorser in a state that he is wildly popular in.
"It's only bipartisan because 13 sellout Republicans voted for it," Mr. Mooney said in an interview, referring to Mr. McKinley and other House Republicans who joined the effort. Part of his argument is the infrastructure bill deviated from a pure roads-and-bridges bill, handing Democrats a political win they might not have been able to earn without some GOP support. The Democrats, at the time, had been splintered by the best way to proceed with President Biden's legislative agenda.

"I think it's unfair to attack people who vote against these big trillion-dollar spending bills, even though there's things in there we support—I support roads and bridges," Mr. Mooney said. "If this had failed, as it should have, we could've gone back to the drawing board."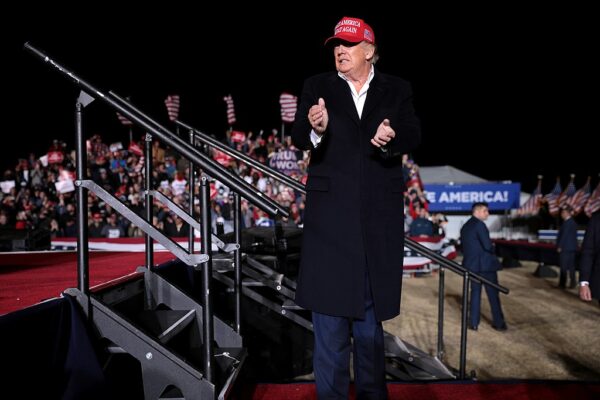 McKinley defended his vote in a radio interview, "I've waited 12 years now to be able to vote on infrastructure to take care of our sewer, our water lines, our roads and bridges, our broadband—on and on. We had to do something."
The November contents to keep the seat in GOP hands is likely to seeMooney prevail.
West Virginia went from 3 congressional districts to two in the latest round of redistricting. All are expected to remain GOP controlled.