Former President Trump is laying the ground work for a possible 2024 pullout should he decide not to run, The Hill reports.
Trump is already teasing that health issues could play a role in him not running in 2024, , "'You always have to talk about health. You look like you're in good health, but tomorrow, you get a letter from a doctor saying come see me again. That's not good when they use the word again .'"
The claim by former President Trump who is 75 prompted the headline from the Daily Mail, "Trump, 75 admits his health could stop him running for president in 2024 and says Pence, DeSantis and Mike Pompeo would NOT oppose him in a Republican primary."
Trump is the master of leaving his enemies and friends unsure of his next move, and his stance on running does just that.
If he can't run, it will be for health reasons, and if he does run he is laying the intimidating groundwork of claiming that he couldn't imagine anyone challenging him.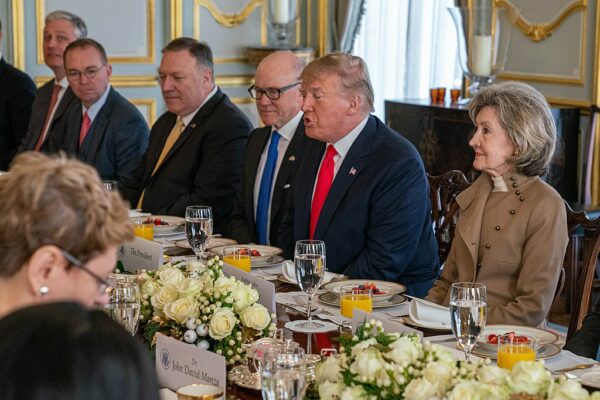 Trump claimed specifically in the interview that, "'If I ran, I can't imagine they'd want to run. Some out of loyalty would have had a hard time running. I think that most of those people, and almost every name you mentioned, is there because of me.'"
A 2024 featuring Trump versus a crowded Republican field seems unlikely, but Trump, the artful communicator he is, is not letting anyone know exactly what he is thinking.
We all will just have to wait to see what he decides.
[READ NEXT: Trump's latest endorsement upsets MAGA]