Ohio Republican Representative Jim Jordan, who will take over the House Judiciary Committee if Republicans take back the House this fall is putting Attorney General Merrick Garland on notice.
Jordan has revealed two possible avenues to impeachment, The Daily Wire reports.
The first is his inaction on the protests occurring on the outside of conservative U.S. Supreme Court justices' homes and inaction on attacks on pro-life clinics.
The second avenue is maybe the most disturbing. It is the possible coordination with Left-wing groups opposed to parents protesting curricula at school board meetings. Garland used the FBI to investigate these parents as possible domestic terrorists.
Just last month an individual was charged with attempting to assassinate Supreme Court Justice Brett Kavanaugh.
Nicholas John Roske a 26 year old crossed state lines with the intent to kill Kavanugh.
The DOJ said, "According to the one-count indictment and other court documents, on June 8, 2022, Roske intended to kill an Associate Justice of the Supreme Court… Court documents alleges that Roske traveled from California to Maryland, intending to kill the Supreme Court Justice, arriving at the residence of a current Justice of the Supreme Court in the early morning hours of June 8, 2022."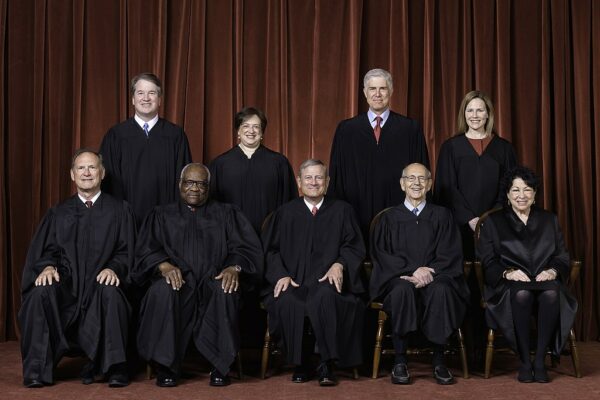 The Washington Free Beacon has noted that it is a federal crime to demonstrate outside the homes of federal judges with the intent to influence deliberations. The inaction on this by Garland has led Jordan to leave the window open.
The NSBA sent a letter pressuring the Biden administration to crack down on "threats of violence and acts of intimidation" at local school board meetings, adding that the Patriot Act could be used to look into "acts of malice, violence and threats against public school officials," which the group said "could be the equivalent to a form of domestic terrorism and hate crimes," The Daily Wire reported.

Days later, Garland announced he was ordering the FBI to investigate "harassment, intimidation, and threats of violence" against school board members.
Parents protesting the government being equated with domestic terrorism is a dangerous precedent to set and is an incredibly disturbing revelation out of the Biden Department of Justice.
[READ NEXT: Supreme Court Hands Republicans Win in Face of Protests]