Donald Trump has a new running mate in mind according to reports from Mediaite.
People close to President Trump told CNN that Trump really likes and is considering New York Representative Elise Stefanik.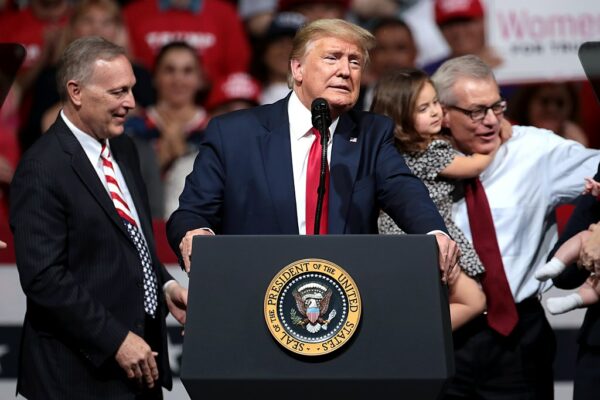 The reports seems to put the final nail in the coffin of another Trump-Pence ticket. The pair have had a public falling out since January 6th and endorsed different candidates in Georgia.
Pence's endorsement of Georgia Governor Brian Kemp against former Senator David Perdue in the GOP primary in Georgia was seen as a slight to President Trump who publicly stated his opposition to Kemp.
Stefanik was once seen as a moderate in Congress, but has since said she is a Make America Great Again Republican.
Trump believes she is now an "America First" conservative, and thinks adding a female to the ticket could help his reelection prospects.
Trump isn't alone in this many Republicans believe a female on the ticket will help Republicans reach more voters.
[READ NEXT: The Real Cause of Inflation Revealed]