A new report shows that for the first time since 1976 the growth of the US economy is outpacing the growth of the Chinese economy Moneyweb reports.
China has taken a heavy hand at coronavirus lockdowns and it appears to be hurting them.
Bloomberg economics shows that the world's second largest economy will grow at a meek 2% in 2022.
Conversely, the US economy will grow at 2.8%.
President Xi Jinping is using a zero covid strategy in China which locks down the populous when there are outbreaks of covid.
Meanwhile, in the United States the economy is being propelled by strong consumer spending and a robust job market.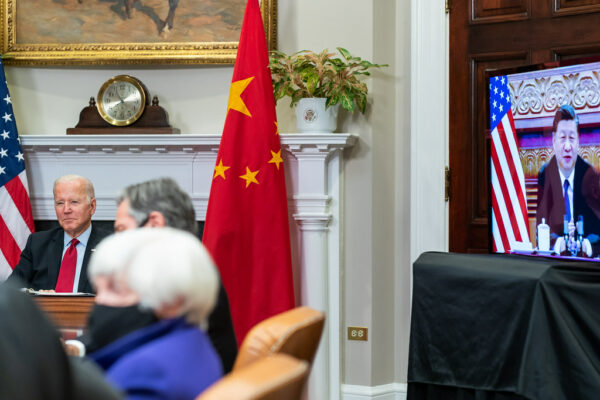 China's official target is 5.5% for the year and some outlooks see the growth being close to 4% no where near the 5.5%.
This would be the first time China massively missed its goal since the targets were adopted in 1990.
Bloomberg Economics reports:
"Even in an upside scenario, with an unlikely relaxation of the Covid-Zero stance, a 5% expansion — let alone the government's 5.5% target — looks out of reach."

A 2% expansion also would be the weakest for China since 1976, undershooting even 2020 when the pandemic pulled GDP growth down to 2.2%. Back in the aftermath of the Tiananmen Square crackdown, a much-smaller Chinese economy expanded 3.9% in 1990.
The United States beat China in the fourth quarter of 2021 as well with a growth rate of 5.5% versus a growth rate for China of 4%.
[READ NEXT: